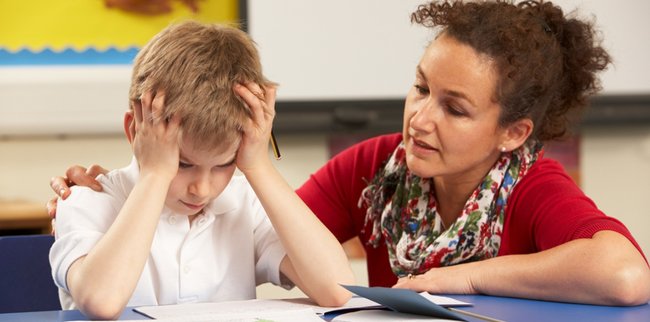 PYP - LEARNING AND SUPPORT:
At IAS we identify the special educational needs of the students and follow the inclusion model.Students who need support extra practice in some basic skills may spend time with the learning support teacher outside the classroom after the school hours to enable them to meet particular goals. This practice is exceptional and is regularly reviewed.
SUPPORT UNIT:
At IAS we have well qualified teachers who are TESOL trained and experienced to deliver the support programme on the guidelines of IB policy of inclusive education. This is carried out by first diagnosing the students current language need and there by planning to support the language needs of the students as per the age level. Pull in and push out classes are then integrated into the timetable of classes to short the students as per their needs.
MYP - Educational Support Strategies:
ENGLISH AS AN ADDITIONAL LANGUAGE: EAL SUPPORT
The English as an Additional Language programme in the Middle school at IAS is a service provided to students in grades 6-10 who have English as an additional language.
Our mission is to help students develop English language skills, cultural awareness and learning strategies which will enable them to become successful learners and positive contributors to the wider community in which they live.
The Learning Support department is a specialised intervention programme aimed to support students with learning difficulties or differences. The programme is implemented by qualified teachers with specialised knowledge and skills. The main goal is to support students reach their full potential; the department aims to do so through academic, social and emotional support.
Working together with class teachers, the Learning Support department will support with assessments, test completion, academic support: reviewing or previewing concepts/skills, planning for homework assignments, as well as modifying strategies and content. Students will receive support in small groups or individually.
The Learning Support department liaises with outside agencies who provide therapy for students; such as, speech or occupational therapy, educational psychologists and paediatricians.
Support is given both in class and through withdrawal on an as needs basis.
Our vision is that every EAL student will fulfil his or her potential through the medium of English.
The EAL teacher will work with the student in one or more of the following programs according to his/her needs and the capacity of the program.
In-class support
The EAL teacher supports in-class learning.
Pull-out support – if required
Students receive specialized language instruction with the EAL teacher in the EAL classroom.
Immersion
Students attend regular classes. Classroom activities may be modified for the EAL student. The EAL teacher gets feedback from the subject teachers on the student's progress.
Self-Study with Support
Students are set work to do on their own, in the EAL room or the library. The EAL teacher is available for information and support.