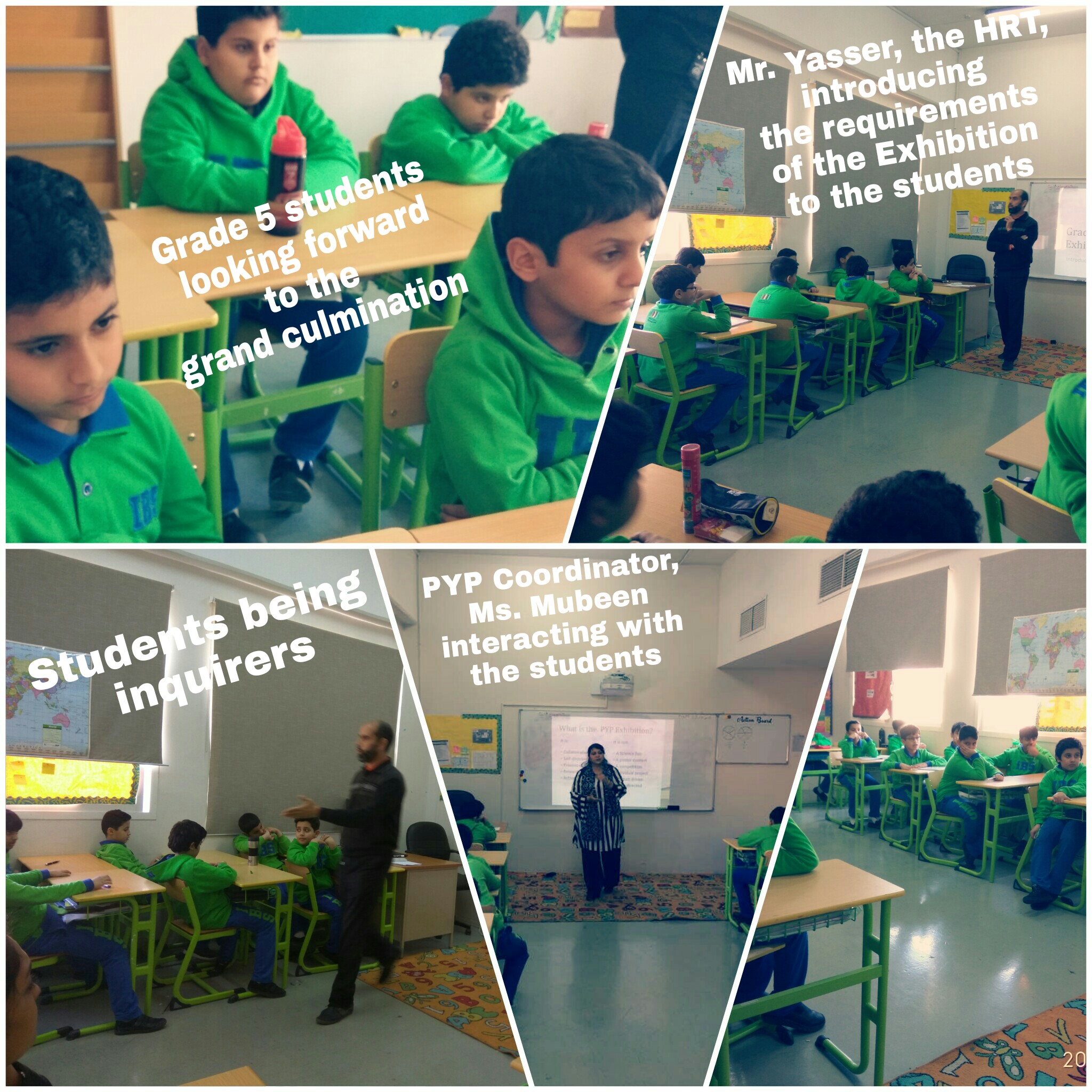 A great start to the Exhibition Preps!
The students of Grade 5 were introduced to the requirements of the PYP Exhibition as part of the preparations for the Exhibition. The action-provoking, self-directed, rewarding and collaborative nature of the Exhibition was put across to the students. Over the last couple of months, the homeroom teachers have been striving hard towards engaging the students in understanding the importance of the Exhibition and the enrichment that it would bring about in them. The students, during the interaction with the PYP Coordinator and the HRT, recollected how they had to find a problem that the world is facing currently and come up with a solution. The theme, Sharing the planet, which aims at an inquiry into rights and responsibilities in the struggle to share finite resources with other people and with other living things; communities and the relationships within and between them; access to equal opportunities; peace and conflict resolution was discussed so that the students could brainstorm on the central idea.
IBS is looking forward to an amazing, fun filled and inquiry-based Exhibition! All the best to our students for their Big Day!